Executive Leadership Team
Lawrence P. Kraska, CEO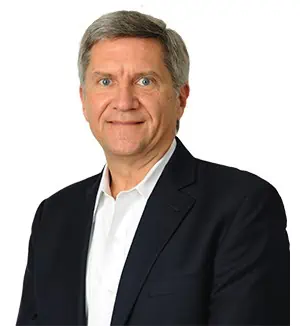 Larry Kraska is a proven senior healthcare leader with over three decades of executive healthcare experience focusing on long-term strategic planning, accelerating company growth, mergers and acquisitions, expanding talent recruitment and providing an exceptional patient experience. Prior to joining Water's Edge Dermatology, Larry served as CEO of several leading healthcare companies, including Caring Brands International / Interim Healthcare, MESA Medical Group, and Club Staffing. Larry's leadership approach is based on delivering the highest quality patient care and an exceptional patient experience.
Kirk A. Sayler, CFO
With more than two decades of progressive experience in the healthcare arena, Kirk Sayler is a proven expert in organizational strategy, financial analysis, reporting and mergers and acquisitions. Prior to joining Water's Edge Dermatology, Kirk served as Senior Vice President of Finance, Accounting and Revenue Cycle Management for Sage Dental. He has also held senior finance roles at Altegra, Cigna, Citrix and Univita Health.
Mark Sechrist, MHA, COO
Mark has more than three decades of senior healthcare operations experience. Prior to joining Water's Edge Dermatology, Mark oversaw the operations of anesthesia practices in 17 states for Envision Physician Services. Before entering the anesthesia market, Mark gained nine years of experience in hospital ambulatory operations and 20 years of responsibility for the operations and strategy development for multiple state ambulatory programs including dialysis and physician practices. He also spent 10 years in the ambulatory surgery center/surgical hospital segment.
Sonya Hinds, CPO
Sonya Hinds brings over two decades of Human Resources and Staffing Operations expertise to her role as Chief People Officer. Throughout her career Sonya has been charged with developing and leading all aspects of Human Resources, Talent Acquisition and Training/Development departments and programs both domestically and internationally. Sonya has held senior leadership and executive positions in healthcare staffing organizations including Olsten Health Care, Randstad, Interim Healthcare and most recently Hayes Locums.
She possesses a keen understanding of the U.S. workforce as it relates to talent attraction, best in class onboarding, and proven retention strategies. Sonya is passionate about building and maintaining inclusive, high-performance, recognition rich cultures with high levels of employee engagement. She is a proud U.S. Army Veteran of the Gulf War, and serves on the Board of Directors of the Boys & Girls Clubs of America.
Kimberly Van Keuren, MBA, Director of Cosmetic Services
Kimberly leads the cosmetics group, training and coordinating cosmetic, aesthetic and plastic surgery services across all of Water's Edge Dermatology offices. Before joining Water's Edge Dermatology, Kimberly was Director of Spa and Recreational Services at Trump National Golf Club in Jupiter, FL, Director of Spa and Recreation Services at the Ritz-Carlton Golf Club in Jupiter, FL, and co-owner of the Nail Place Spa and Salon, also located in Jupiter, FL.