Julie Teigen, MSN, APRN-C
Julie Teigen, MSN, APRN-C
Board-Certified Nurse Practitioner
Julie Teigen is a board-certified nurse practitioner who earned her Bachelor of Science in Nursing degree and Masters of Science degree with honors from Florida Atlantic University. Julie's background in nursing includes inpatient medical and surgical care and labor and delivery before transferring to the field of dermatology at Water's Edge Dermatology. During her clinical rotations, she gained experience in primary care and dermatology, where she trained under the supervision of Board-Certified Dermatologist Dr. John Minni.
Julie's special interests include eczema, psoriasis, skin cancer treatment, and cosmetic dermatology. Julie is dedicated to using the most advanced research and treatments to achieve the best outcomes for her patients.
In Julie's free time, she enjoys traveling to new places and spending time with family.
"I am proud to join the exceptional team Dr. Schiff has created dedicated to excellence in dermatology and patient care. Having grown up in Stuart, Florida, I look forward to caring for members of my community."
Julie's Practice Locations: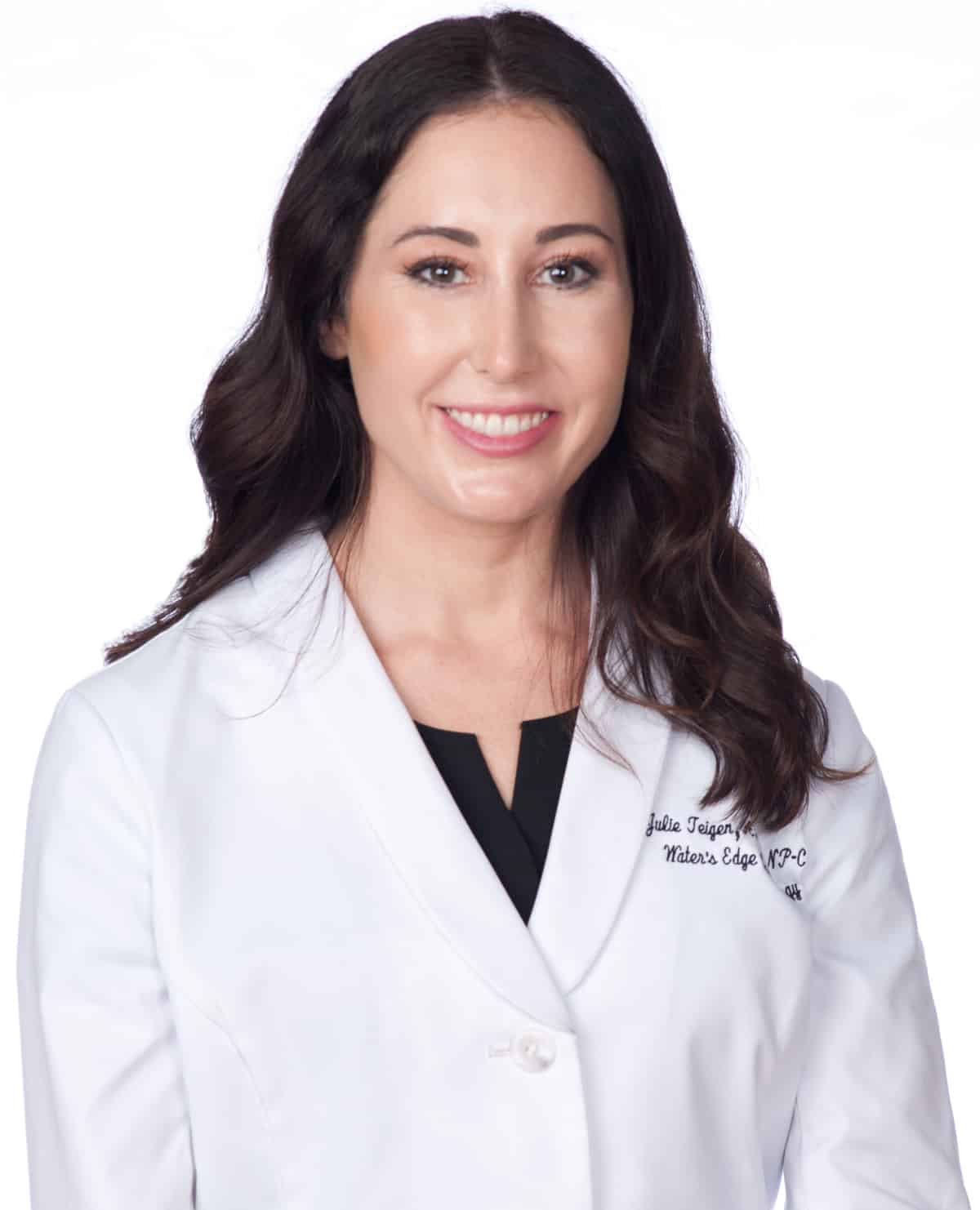 Education and Training
Certifications:
· Society of Dermatology Nurse Practitioners
· American Academy of Nurse Practitioners
· Sigma Theta Tau International Honor Society of Nursing
Postgraduate Degree
Master of Science in Nursing – Florida Atlantic University
Undergraduate Degree:
Bachelor of Science in Nursing – Florida Atlantic University