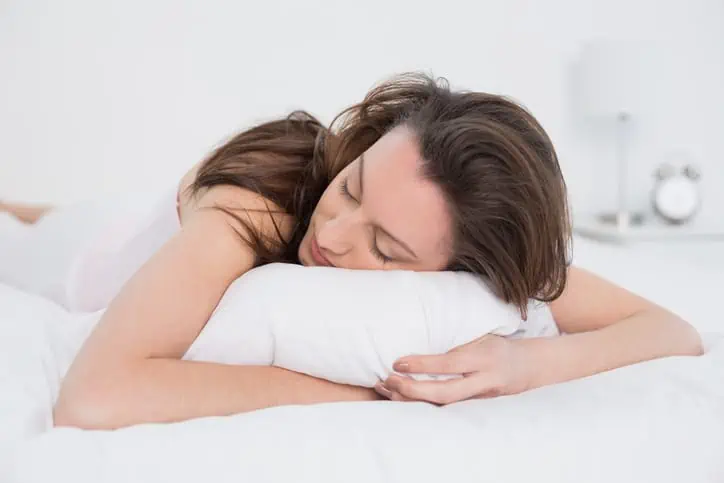 Looking for a simple way to pamper your face and make your acne easier to control? Look beyond your medicine cabinet — to your linen closet.
"Your pillowcase does matter," said Sydney VanHoose, APRN, a board-certified nurse practitioner at Water's Edge Dermatology who specializes in medical and surgical dermatology. Some pillowcases hinder acne treatment, while others help.
To help you choose the best pillowcase for acne, VanHoose offered this advice.
Kiss cotton goodbye
Cotton is perfect for absorbing water from your skin after your shower or bath, but that same absorbent quality makes it less than ideal for your pillowcase. If your skin is oily, the pillowcase soaks up the oil — and then you sleep on that oil night after night. Along with oil, a cotton pillowcase retains bacteria, dirt and allergens.
"A cotton pillowcase can irritate acne-prone skin unless you're washing or changing the pillowcase every couple of days," said VanHoose. It can exacerbate existing acne and even make new acne outbreaks more likely.
Cotton and other absorbent materials, including polyester, microfiber and hemp, also rob your face of the moisturizer or serum you apply at bedtime.
If not these fabrics, then what? "Satin, silk and bamboo are better for acne-prone skin because they're less absorbent and do not draw oil away from the face," said VanHoose.
Think smooth
Silk and satin offer another skin-saving plus: Because they're smooth, they don't irritate acne lesions as rougher materials can.
"Acne lesions are inflammatory in nature to begin with," said VanHoose. "Irritation from rough fabrics can further inflame acne lesions and exacerbate breakouts."
Smooth fabrics also don't crease or wrinkle the skin, unlike cotton fibers, noted VanHoose. They're also gentler on the hair because there's less friction. You may see smoother hair after a night on a silk or satin pillowcase.
Silk versus satin: Which is superior?
While both of these soft, slippery fabrics are smart choices, one comes out on top. "Silk is my go-to for my patients with acne or acne-prone skin," said VanHoose. "Silk is superior because it is made from 100 percent pure, natural fiber. It's smooth and breathable and it doesn't harbor bacteria."
Satin may be more affordable than silk — and unlike silk, it's typically machine-washable — but today's satin is usually made from a blend of fibers, such as silk, polyester, rayon and nylon. "Synthetic satin feels soft and supple like silk but it's not ideal for skin because it's more absorbent," said VanHoose.
Bamboo: You get what you pay for
High-end bamboo pillowcases are soft and smooth and don't absorb moisture, but like pure silk, they can be pricey. The less-expensive bamboo pillowcases tend to be more absorbent.
Silver doesn't beat silk
Some anti-acne pillowcases feature silver-coated threads woven into the fabric. Silver has well-established anti-bacterial activity, which could make these pillowcases better than plain cotton for acne-prone skin, but more research is needed. "There's not enough data to say that silver is better than silk," said VanHoose.
Tips to care for your pillowcase — and your face
No matter which pillowcase you choose, follow these tips to keep your pillowcase clean and your skin as clear as possible.
Wash your pillowcase often. VanHoose advises washing or changing cotton pillowcases every two or three days and silk pillowcases every week. (Because silk doesn't absorb dirt and oil, it can go longer between washings.) Launder silk pillowcases according to the instructions on the tag; they need to be hand washed or dry-cleaned.
Consider a bacteria-fighting spray. Try misting your pillowcase with a spray containing tea tree oil, lavender or another natural antibacterial agent each day. Tea tree oil also has anti-inflammatory powers to help calm the skin. According to VanHoose, these sprays can even extend the life of your pillowcase.
Wash your face at bedtime. Use a gentle, noncomedogenic cleanser (one that won't block pores) before hitting the hay. VanHoose recommends a CeraVe cleanser or EltaMD Foaming Facial Cleanser.
Moisturize at night. After you wash your face, apply a good moisturizer and/or a moisturizing hyaluronic acid or retinol serum, even if your skin is oily. "Acne treatment and/or retinol serums can be drying or irritating to the skin," said VanHoose. "Applying the right moisturizer can prevent your skin from becoming dry and irritated. Silk pillowcases aid in hydration." She recommends CeraVe Moisturizing Cream, CeraVe PM Facial Moisturizing Lotion or WeDerm Ultra Lite Facial Moisturizer.
Article written by: Cheryl Sacra-Paden, a New Jersey-based editor and writer specializing in health and well-being.
Medical Review By: Sydney VanHoose, APRN