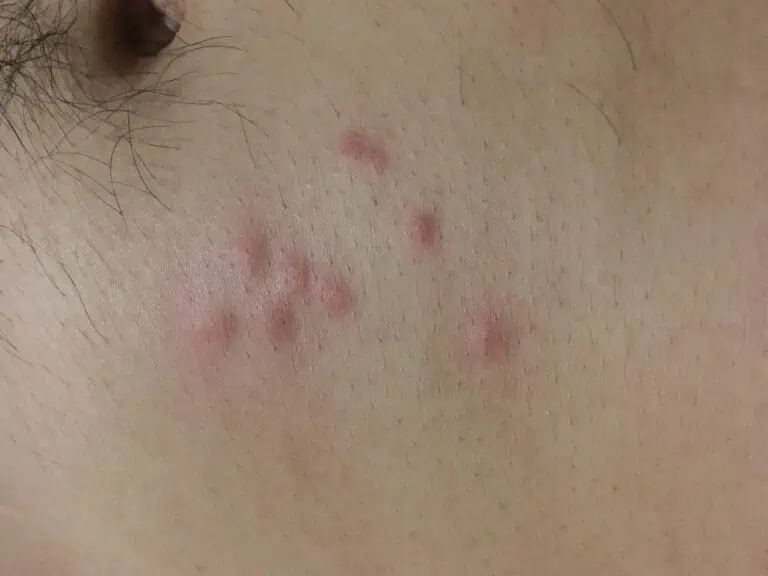 Medically reviewed by Daniel Gutierrez, PA-C
Does pulling back the sheets of a hotel room bed give you pause and make you wonder, "What do bed bugs look like?" Have you woken up with clusters of small red bumps and asked yourself, "What do bed bug bites look like?"
Bed bug bites are usually more annoying than dangerous, but finding bed bugs — or even thinking about being bitten by them in the night — can give you a serious case of the creeps, not to mention insomnia. Read on to learn the answers to the most common questions people have about bed bugs and bed bug bites, plus what to do if these insects infest your home.
Can you see bed bugs?
You can sometimes spot adult bed bugs, but they hide during the day, and they are small enough — about the size of an apple seed — that you may not notice them unless you look carefully.
What do bed bugs look like?
Bed bugs are small, flat, brown and oval shaped. They have six legs and two antennae. If they've fed recently, they will be longer, less flat and reddish-brown. They can't jump or fly, but they can crawl fast.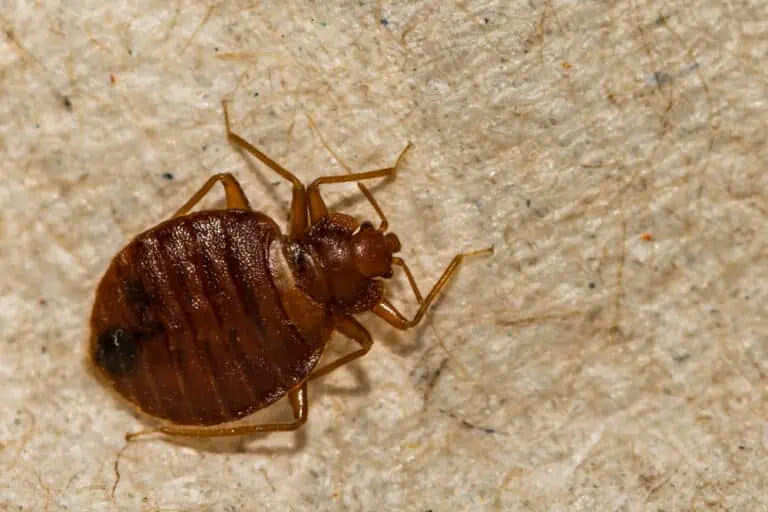 What do bed bug bites look like?
Everyone reacts differently to bed bug bites. Some people show hardly any signs they've been bitten, but 70% develop raised bumps (welts) that are red in lighter skin tones and purple in darker skin tones. You may see a darker spot in the center where the bed bug pierced your skin. Welts often appear in clusters of three to five and follow in a zigzag pattern.
It's easy to confuse bed bug bites with mosquito bites or chigger bites, so see your dermatologist for an accurate diagnosis.
How big are bed bug bites?
Bed bug bites may be small, ranging from 2 mm to 4 mm, or larger depending on how sensitive you are to the bites and the amount of inflammation that occurs around the center. Some bed bug bites develop into itchy, fluid-filled bumps (weals) that may be 2 inches in diameter or larger.
Bed bug bites photos
Here are examples of what bed bug bites can look like.
Do bed bug bites itch?
Severe itching is a common symptom of bed bugs bites, but it may not occur right away the first time you're bitten. It usually takes a few days or even up to two weeks for the body to develop a reaction to the bites. As the infestation persists and the bugs continue to bite you, your skin becomes more sensitive to the bites and symptoms may appear in a matter of seconds.
Where do bed bugs bite?
Bed bugs usually bite areas of skin that are exposed when you sleep. Common sites include the arms, hands, face and neck, but more areas may be affected if you wear skimpy pajamas or sleep naked.
Can bed bugs bite through clothes?
Bed bugs can't bite through fabric. However, you may find bites on covered areas of skin if your pajamas are loose enough for the bugs to crawl under them.
Are bed bugs dangerous?
Can bed bug bites make you sick? The answer in most cases is no, though if you scratch the bites excessively, you can damage the skin and make yourself vulnerable to a skin infection.
Uncommonly, bed bug bites can cause a serious or life-threatening allergic reaction. Seek emergency medical care right away if you have signs or symptoms of an allergic reaction to them. According to the American Academy of Dermatology, these include:

Blisters, especially large ones

Difficulty breathing

A fever

A swollen tongue

An irregular or forceful heartbeat
How to check for bed bugs
To find bed bugs, try this at night: Turn off the lights, wait several minutes, the shine a flashlight in places they like to hide, including:
Your mattress and box spring, particularly near piping, tags, seams and buttons

Cracks in your bed frame and headboard
If the infestation is heavy, the bugs may lurk in other places, including:
Under wallpaper and wall hangings

In the folds of curtains

In chairs or couches, including under or between cushions

Where the wall and ceiling meet

In drawer joints

Under carpet edges

Behind electrical outlet covers
Since bed bugs can be hard to spot, the best way to check for them is to look for the signs they leave on bedding. Watch for reddish and rust-colored stains, which could be the remains of crushed bed bugs, and dark spots slightly larger than a period, which could be bed bug feces. If you use a magnifying glass, you may also see very tiny bed bug eggs, eggshells or the pale-yellow skins shed by baby bed bugs. 
Even the scent of the room may suggest you have a severe bed bug infestation. The bugs communicate with each other by producing chemicals that have a musty, sweet odor.
How to treat bed bug bites
In most cases you can treat bed bug bites at home simply by cleaning them with soap and water to help prevent infection and applying a cream or lotion with 1% hydrocortisone, calamine lotion or a thin paste of baking soda and water. Cool compresses can also help with the itching.
If you have many bites, a skin infection, an allergic skin reaction to the bites (swollen skin or hives) or blisters, see a dermatologist. You may need to be treated with:
Prescription antihistamines or corticosteroids to control itching

Injectable medication such as an antihistamine, corticosteroid or epinephrine if you have a severe allergic reaction

An antiseptic medication if you have a mild infection

Antibiotics for a more severe infection
How to prevent bed bug bites while sleeping
Your best bet is to contact an exterminator, since it's nearly impossible to completely rid your home of bed bugs without professional help. Meanwhile, you can take these steps to avoid being bitten at night:
Wear pajamas with pants, long sleeves and snug-fitting ankles and wrists.

Vacuum your bed, floors, molding and other potentially infested areas and use an attachment to reach crevices. Discard the vacuum bag when you're done. Another option is to use a handheld steam cleaner to kill the bugs with heat.

Place a bed bug interceptor (a special plastic dish sold online) under each bedpost to trap bugs that try to climb into the bed from the floor.

Buy a covering for your mattress and box spring that zips.

Regularly wash your bedding. Use hot water and dry it on the highest temperature.
How long do bed bug bites last?
It usually takes one to two weeks for bug bites to heal. While they're healing, do your best not to scratch. Not only does a hands-off approach lower the risk of infection, it can help you avoid post-inflammatory hyperpigmentation if you have dark skin.
Written by Jessica Brown, a health and science writer/editor based in Nanuet, New York. She has written for Prevention magazine, jnj.com, BCRF.org, and many other outlets.