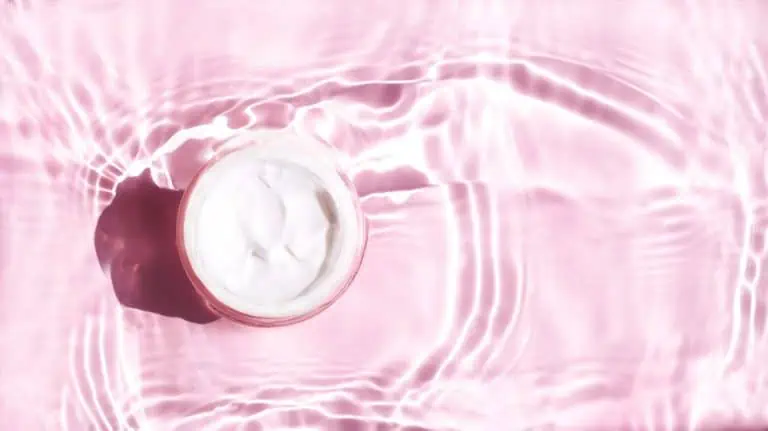 Medically reviewed by: Jennifer Wong, DO
Dry skin can feel tight. It can itch or flake. It may even crack and bleed. Slathering on moisturizer can solve the problem and give you smoother, dewier skin, but only if you choose the right product. Some moisturizers do little to benefit dry skin, and others make flakiness and irritation worse. So what's the best moisturizer for dry skin? 
"The best moisturizers for dry skin contain two or three key ingredients, no fragrance, and not too much water," said Jennifer Wong, DO, a dermatologist with Water's Edge Dermatology. 
"Right now, some of the most popular moisturizers are gel or gel-cream moisturizers, and these may be too light for people with dry skin," said Dr. Wong.
Also skip the trendy moisturizers with exotic-sounding ingredients. "Products with a lot of added substances don't necessarily provide extra hydration and can irritate dry skin," Dr. Wong added.
Key ingredients to look for: Occlusives, emollients and humectants
Effectively moisturizing dry skin comes down to adding water and sealing in that water along with the existing moisture in skin. That means moisturizers need to contain both water and lipids — compounds such as fats, oils and waxes that don't dissolve in water.
Occlusives and emollients for dry skin
For truly dry skin, the most important ingredients are lipids that act as occlusives. (To occlude means to close up or block.) Occlusives form a layer that effectively locks in moisture and slow the evaporation of water from the outermost layer of skin, called the skin barrier. In some people with dry skin, the skin barrier is compromised, so it does a poor job of retaining moisture. 
If a moisturizer is on the thicker side, you can bet it contains occlusives. Good occlusives to look for are mineral oil, petrolatum (petroleum jelly), lanolin, squalane, and silicones such as dimethicone. In some people with sensitive skin, lanolin can trigger allergic contact dermatitis. For them, a cream with squalane or another occlusive is a better option.
What is squalane? It's a more stable form of squalene, one of the oils naturally found in the skin barrier. Squalane's benefits include not only better-hydrated skin but also smoother skin. That's because in addition to being an occlusive, it's an emollient. 
Emollients fill in gaps in the skin barrier, "gluing" together the skin cells there. These gaps are normally filled by the body's own lipids. Closing them reduces roughness and softens the skin. All the occlusives mentioned above do double duty as emollients. 
Ceramides: A special type of emollient
Ceramides are a group of lipids that are highly beneficial for dry, tight, flaky skin. What are ceramides? They are waxy fat molecules that, along with squalene, make up part of the skin barrier. 
The ceramides in skin often decrease with age. A ceramide moisturizer helps replenish them and make skin strong, sup
ple and silky-soft. Ceramides are ideal ingredients for people with dry, sensitive skin and those with eczema-prone skin.
Humectants for dry skin
Other ingredients that hydrate parched skin are humectants, which draw moisture from deeper layers of skin into the outer layer. Humectants commonly found in moisturizers include hyaluronic acid, glycerin and urea.
Moisturizers that containa humectant should also contain an occlusive so the moisture that's drawn to the skin barrier doesn't evaporate.
Cream or lotion: Which is best?
If you have dry skin, choose a cream over a lotion. For your driest body parts, such as your heels, opt for an ointment. Creams contain less water than lotions or gels, so they last longer and lock in moisture better. Ointments contain even less water than creams.
Another reason to choose a cream or ointment over a lotion or gel: The less water the product contains, the fewer preservatives it needs. Preservatives can irritate sensitive skin.
Ingredients to avoid
The best moisturizers for dry, sensitive skin are fragrance free. Even if your skin isn't particularly delicate, choosing a fragrance-free product is a good idea since perfumes can irritate dry skin.
If your skin is dry, also steer clear of moisturizers that contain retinols or alpha-hydroxy acids, which can strip the skin of its natural oils.
Organic skincare products are all the rage in some circles, but they aren't right for everyone. People whose skin is both dry and sensitive may find that organic ingredients trigger contact dermatitis.
Why is my skin so dry even when I moisturize?
There are many reasons dry skin can persist despite your best efforts. These include genetics, aging, certain medications and underlying health conditions such as diabetes and hypothyroidism. Hot showers, soaps that are too harsh and frequent exposure to cold, dry air or overly dry indoor air also contribute to dry skin. 
But sometimes the problem is using a moisturizer with ingredients that don't provide the level of hydration dry skin needs. Moisturizers that contain too much water or alcohol can leave skin feeling dry again in no time. 
"Alcohols are added to some moisturizers to help them penetrate the skin faster, but a good moisturizer for dry skin will list alcohol lower on the ingredients list if it contains it," said Dr Wong.
Best moisturizers for dry skin: 9 Dermatologist picks
If your current moisturizer isn't cutting it, it's time to switch to one that can give you the results you're craving. Dr. Wong recommends these nine moisturizers for dry skin. All of them contain one or more of the go-to ingredients outlined above. 
Whichever moisturizer you choose, apply it two to three times a day, including after your shower or bath. You should see smoother, softer, healthier skin in no time.
Cetaphil Rich Hydrating Cream

CeraVe Moisturizing Cream

Aquaphor Healing Ointment

Kiehl's Ultra Facial Moisturizer with Squalane

Avène Cicalfate+ Restorative Protective Cream

La Roche-Posay Toleriane Double Repair Face Moisturizer

EltaMD PM Therapy Facial Moisturizer

First Aid Beauty Ultra Repair Cream Intense Hydration
Written by: Jessica Brown, a health and science writer/editor based in Nanuet, New York. She has written for Prevention magazine, jnj.com, BCRF.org, and many other outlets.